"Into every generation a Slayer is born: one girl in all the world, a chosen one. She alone will wield the strength and skill to fight the vampires, demons, and the forces of darkness; to stop the spread of their evil and the swell of their numbers. She is the Slayer."
The first two season of
Buffy the Vampire Slayer
had this speech at the beginning of each episode. It tells you of the legacy of the Slayer, what a Slayer is, and who a Slayer slays. The particular Slayer we follow is that of a young Buffy Anne Summers.
In a long line of Chosen One's, Buffy herself appears to be chosen. She constantly defies tradition and prophecy, fights the Big Bads with both her wooden steak and razor whit, all the while trying (in vain...or vein if I wanted to make a horrible pun) to live a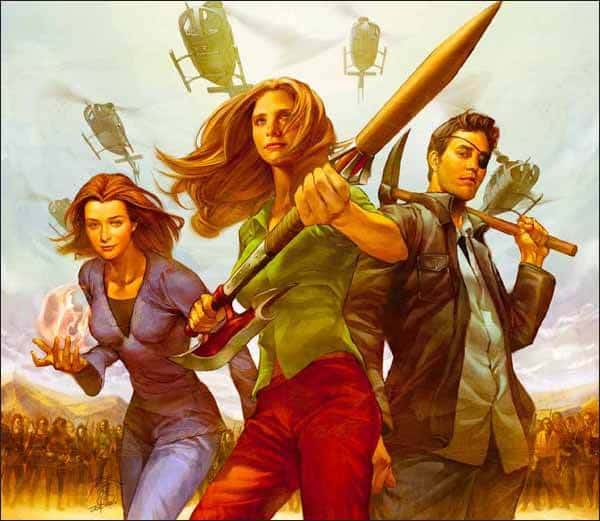 normal teenage life.
While Ms Summers is recognised mainly from the TV, she has also appeared in the comic field. During the show's original run, comic book nut and comic book creator Joss Whedon lent his chief protagonist, as well as her motley crew of supporting characters, to a series of comics.
After Buffy the Vampire Slayer concluded on TV with Season Seven, her adventures continued within the comic medium with the aptly titled 'Season Eight'.
So what makes Buffy so appealing? Is it her looks? Her powers? Her being based on Kitty Pryde? I will leave it up to my fellow tenured writers to give you their interpretation of this pop-culture classic femme.