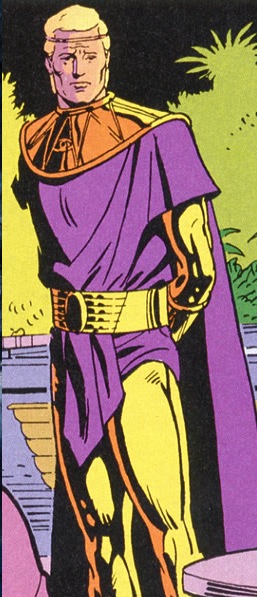 Why? Because he's "the smartest man on the planet".
He also happens to be a master strategist, world-class athlete and a martial arts expert.
This notion of hyper intelligence does however make him both a dream and a nightmare character for a writer. On one hand you get to explore a man who can achieve almost any goal you want or need him to. The flip side is you have to somehow get into the head of a character that is much smarter than anyone real could ever hope to be, and it is here where the fun challenge of Adrian Veidt lies.
Ozymandias is head strong, mentally capable and physically, well just better than anyone. He is a man who sees himself as an equivalent of Alexander the Great and Ramesses II but isn't cocky or over confident in his beliefs, he backs them up with his actions. He is a man who is always a hundred moves ahead of the game. A man who knows you better than you know yourself. A man who always sees the bigger picture.
So what will you do with a man who will do anything for best of the human race?